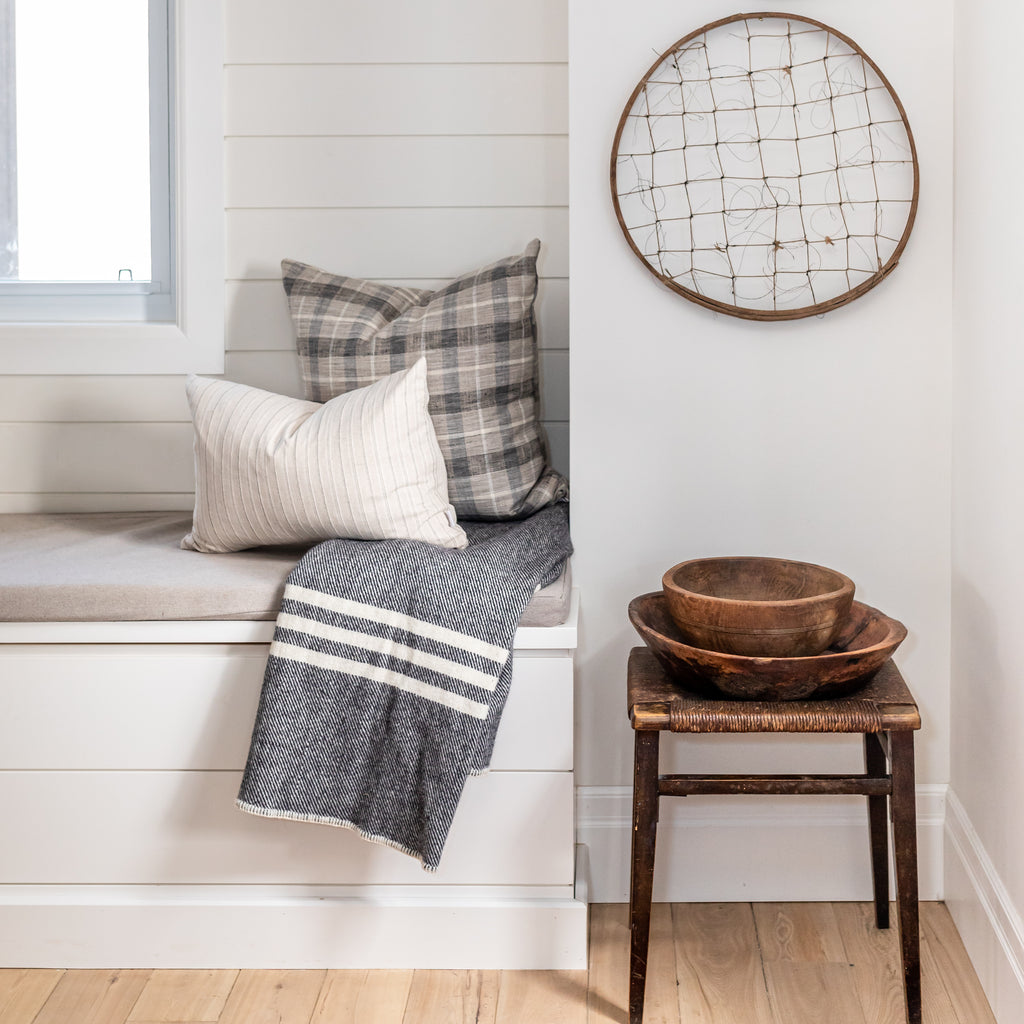 Everything old is new again. It's an old adage but for collectors, it's a way of life. These days, antique and vintage decor and furniture has seen a resurgence in the past couple years thanks to the design scene overseas. It's taken a couple of years, but North American designers have finally taken notice. Now, on Instagram feeds of many of our favourite decorators and designers, along with good old fashion magazines, you will find strategically placed pieces of antique art, rugs and other decor and furniture pieces blending seamlessly within modern/transitional designs.
These classic pieces provide the best kind of interest. They tell a story, have a history and with the care and craftsmanship often taken in making these pieces, they have the longevity to become treasured pieces to be passed along and be treasured by the next in line. Much can be said for pieces of this type of quality. Pieces which have lasted decades, often through generations, and will no doubt last for many more. 
The environmental aspect of utilizing preloved antique and vintage is an important aspect of this "new" design trend. Although there may be a time, place and budget for styling pieces offered by modern home decor; "one stop stops", timeless pieces never go out of style. Good quality transitional furniture pieces of today, clean lined and simple, are the perfect accompaniment to antiques. Simple design provides the perfect backdrop allowing pre-loved pieces to shine.  The current "Traditional Comfort" design trend with it's comfortable and relaxed feel paired with modern touches, lends perfectly to adding antique and vintage to these spaces. Also, the colour forecast of natural tones such as rich warm greens, tans, beige and brown complement the warm and earthy colours and patina finishes.
Some of our favourite pieces to incorporate into today's designs include; worn woods such as antique dough bowls and trenchers, aged antique books in neutral tones (cloth and leather), rugs, art (oil, acrylic, watercolour, charcoal), brass candlesticks, wicker and stone stoneware crocks.  We definitely see this trend continuing through this next year. With the current state of affairs, people are looking to make their homes a space they love and an extension of themselves. Styling with these preloved antique items allows clients to have pieces in their home with personality while 
Often, once a particular piece is chosen as the trend of the moment, inventory becomes increasingly scarce or over priced. The goal for us is to look at what the next big thing is going to be in the world of interior decorating and design and being proactive in collecting these items in preparation for client demand. Looking ahead, European and French farmhouse (think antique breadboards, textured urns and vases), furniture pieces adorned with the lost art of caneing, and antique mirrors of all kinds are pieces we are currently coveting and actively sourcing for our inventory. It's all about the thrill of the hunt! Next Linen + Lore Home goal… antiquing in Europe! One can dream...
Continue reading